Chocolate Fountain
Our chocolate fountain service comes with a serving attendant.
We offer 4 standard dips: Strawberries, Marshmallows, Mini Doughnuts and Vanilla Fudge.
Plus an additional 3 complimentary dips of your choice.
To a mention a few:
Profiteroles
Fairy Cakes
Flap Jacks
Jelly Babies
Turkish Delight
Kiwi
Pineapple
Melon
Banana
Grapes
Shots of Rice Krispies
Oranges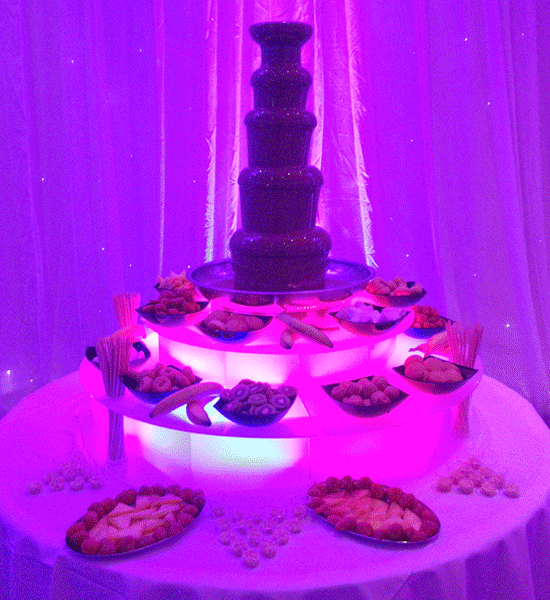 *This service is also offered, as a brokerage service and a third party company will be used to offer this service. 2L Entertainments will be your main contact prior to your event date. Any queries on the day of event or after the day of event are to be directed to the third party company directly. Services are also subject to availability and package contents may change as and when required. For more information and prices please contact us.